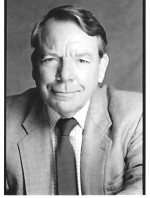 Eric did two years' National Service as an Army Education Officer in Cyprus, and seven years with the Kenyan Police in East Africa where, as a Customs & Excise Investigation Officer, he swam in shark-infested waters looking for hidden contraband. Whilst living in Africa, he joined the National Theatre of Nairobi where he performed in Shakespeare, the Classics and drama. 
For almost 20 years he worked for Bass Charrington, controlling licensed premises throughout the Midlands, and also for Mitchells & Butlers in Birmingham, during which time he was with the Hall Green Little Theatre and became a stalwart member of the Blossomfield Club in Solihull, where for many years he performed, directed and was co-writer of original musical comedies produced and performed there.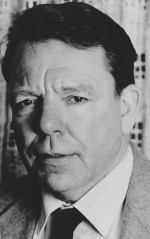 At one time a presenter for BBC Radio Birmingham, from 1983 Eric was Administrative Services Manager for five years at Pebble Mill, followed by five years in the same role with the Monitoring Section of the BBC World Service in Berkshire, becoming well-known locally for his acting talent, especially mimicry and humour, winning numerous awards over the years.
Eric was married twice, had three children, and met his second wife in Henley-on-Thames when she directed him in J.B. Priestley's When We Are Married.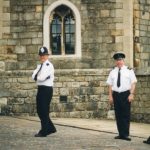 At that time he was semi-retired working as a warden at Windsor Castle, where he endeared himself to his colleagues but was often reprimanded for displaying his unique brand of humour to the general public.
Retiring to Devon in 2001, Eric enjoyed boat restoration, brewing very strong cider, cultivating rare trees and plants and reading. He began writing his stories in 2004 – and also began tales from his adult life, regrettably unfinished. He and his wife performed in Salcombe, where he is celebrated in the South Hams for his performance in the famous music hall sketch 'Dinner for One' (YouTube Dinner for One, Eric).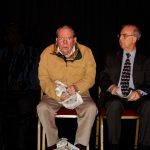 His final memorable performance was at the 2011 Dartmouth Drama Festival, five months before he died, where he brought the house down in the two miming sketches from Michael Frayn's Alarms & Excursions, directed by his wife. His expertise was as sharp as ever and, as always, he received tumultuous applause.
Contact: Lutena Yates (lutenayates@gmail.com)